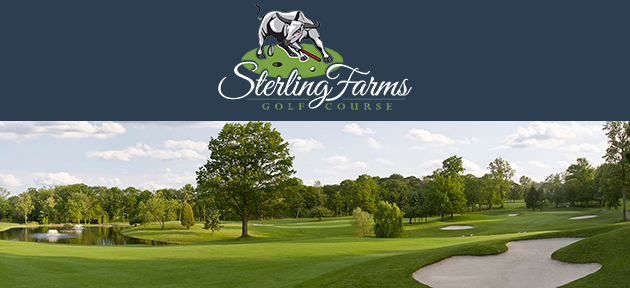 THE GOLF COURSE AND DRIVING RANGE ARE OPEN SUBJECT TO THE FOLLOWING RULES. PLEASE READ THESE RULES CAREFULLY. THEY ARE INTENDED TO HELP ENSURE YOUR SAFETY AND THAT OF THE SFGC STAFF. ANYONE CAUGHT IN VIOLATION WILL BE ASKED TO LEAVE IMMEDIATELY AND MAY BE SUBJECT TO A LOSS OF GOLFING PRIVILEGES FOR THE SEASON.
PLEASE CLICK HERE FOR TEE TIME RESERVATIONS
---
1. SAFE SOCIAL DISTANCING (A MINIMUM OF 6' APART) MUST BE MAINTAINED AT ALL TIMES WHEN ON THE PROPERTY INCLUDING IN THE PARKING LOT, DRIVING RANGE AND ON THE GOLF COURSE.
2 .EVERYONE MUST BE WEARING A FACE COVERING PURCHASING GOLF TICKETS AND RANGE BALLS, WHEN USING THE PUTTING AND CHIIPPING GREENS, PURCHASING SNACK BAR TAKE OUT AND IN THE PARKING LOT AREA. ONCE ON THE GOLF COURSE OR RANGE HITTING MAT, THE FACE COVERING CAN BE TAKEN OFF AS LONG AS 6' SOCIAL DISTANCING CAN BE MAINTAINED.
3. DO NOT CONGREGATE IN THE PARKING LOT BEFORE OR AFTER YOUR ROUND.
4. SNACK BAR IS OPEN DAILY - ALCOHOLIC BEVERAGES WHICH ARE NOT PURCHASED ON THE PROPERTY ARE NOT PERMITTED AT ANYTIME.
5. GOLF CARTS WILL BE SOLO RIDER OR DOUBLE OCCUPANCY FOR SAME HOUSEHOLD MEMBERS AND PLAYERS ARRIVING IN SAME VEHICLE AND ARE AVAILABLE ONLY AS LONG AS SUPPLY LASTS. GOLF CARTS ARE SANITIZED AFTER EACH USAGE. WE STRONGLY ENCOURAGE ALL WHO CAN WALK THE COURSE TO DO SO. Due to the increased traffic caused by solo rider golf carts and in an effort to preserve the turf on the fairways and rough during the hot weather, Golf cart usage will be CART PATHS ONLY EVERY EVEN NUMBERED DAY AND 90 DEGREES OFF THE PATH ON ODD NUMBERED DAYS until we are permitted to exclusively have double occupancy carts. On dry days, players with State issued handicap car tags may obtain a handicap cart flag, to go 90 degrees off the path, by showing the State car tag to the golf cart attendant.
6. PUTTING GREENS AND THE CHIPPING GREEN WILL BE CLOSED EVERY MONDAY. PLAYERS ON THE PUTTING AND CHIPPING GREENS MUST HAVE A FACE COVERING ON AT ALL TIMES.
7. ALL PLAYERS MUST PUTT WITH THE PIN IN, FLAGSTICKS SHOULD NOT BE TOUCHED. CUP INSERTS HAVE BEEN INSTALLED ALLOWING PLAYERS TO RETRIEVE THEIR BALL WITHOUT TOUCHING THE CUP.
8. BUNKER RAKES, WATER FOUNTAINS, BALL WASHERS AND OTHER HIGH TOUCH POINT ITEMS ON THE PROPERTY HAVE BEEN REMOVED. WE ASK THAT YOU PLEASE SMOOTH THE BUNKERS WITH YOUR FOOT WHEN EXITING FROM THE LOWEST POINT.
9. ONE PERSON AT A TIME WILL BE PERMITTED TO ENTER THE DRIVING RANGE BUILDING TO PURCHASE GOLF BALLS. RANGE MATS ARE SET UP TO MAXIMIZE SOCIAL DISTANCING. ALL PLAYERS WILL BE REQUIRED TO WAIT THEIR TURN A MINIMUM OF 6' APART IN THE PARKING LOT AREA IN FRONT OF THE DRIVING RANGE WHICH IS BLOCKED OFF AND EXIT THE RANGE AT THE OPPOSITE END. CLICK HERE FOR CURRENT RANGE HOURS.
We will continue to provide outdoor recreation to our customers during this heightened alert period as long as everyone obeys the above safety practices and we will continue to monitor the recommendations by the CDC, local, state and national authorities and keep you updated if anything changes at the course. IF YOU, A FAMILY MEMBER OR SOMEONE YOU HAVE BEEN IN CONTACT WITH HAS RESPIRATORY SYMPTOMS, PARTICULARLY A FEVER, DO NOT VISIT THE COURSE.
PLEASE MAKE RESPONSIBLE DECISIONS, BASED ON YOUR PERSONAL RISK PROFILE, ON WHETHER TO EXPOSE YOURSELF TO OTHERS AND THE GOLF COURSE.