Echo Valley Country Club
The Course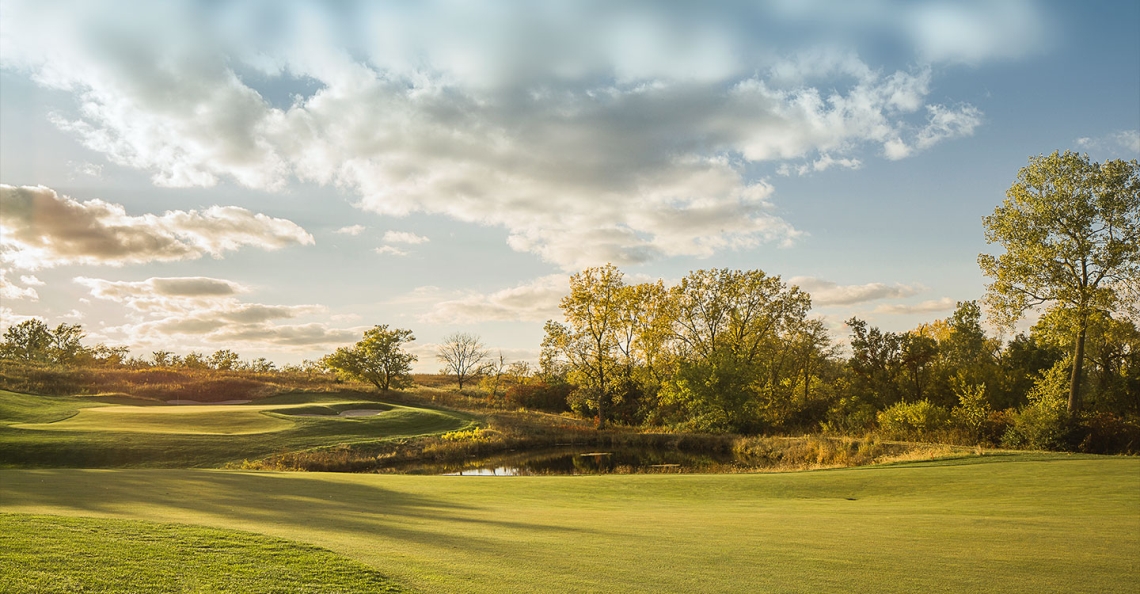 The award-winning golf course at Echo Valley is set in the beautiful rolling hills of central Iowa, mere minutes away from the heart of Des Moines. Named "2013 Course of the Year" by the Iowa Golf Association, members at Echo Valley enjoy 27 holes of challenging golf, each hole featuring five sets of tees to accommodate players of all levels.
Dalhousie Member Priveleges
Dalhousie Members can play at Echo Valley for just a cart fee. Members can bring up to 3 guests.
Dress Code
As a private club, we ask that everyone visiting the Clubhouse and utilizing our golf course and practice facilities dress in a way that befits the dignity of the Club and the great sport of golf.
This means no blue denim on the golf course or practice facility. Blue denim is considered acceptable in the Clubhouse unless an event is designated as requiring formal attire.
Shirts and footwear are, of course, mandatory in all areas of the Club except the swimming pool & pool deck. It is recommended that everyone wear a shirt with a collar or an acceptable crew style shirt. Inappropriate printing is unacceptable; please use common sense regarding all apparel when visiting the Club.
Golf Course Architect
RICK ROBBINS, ASLA, ASGCA, RLA
Don't let this seemingly simple, southern heritage fool you though. Robbins designs can be seen across the nation and throughout the world including China, Indonesia, Thailand and Malaysia. He continues to work extensively in Asia, keeping a constant balance of design elements from around the globe and his own backyard.
Robbins has been designing courses with his firm, Robbins & Associates International, since 1991. Headquartered in Cary, North Carolina, Robbins is surrounded by familiarity including his alma mater, North Carolina State University School of Design, as well as numerous historical points of interest and tourism sites that the Robbins family has been instrumental in developing over the years. Some of these are Tweetsie Railroad, Hound Ears Club, The Elk River Club, and Beech Mountain Golf and Ski Resort.
History
Echo Valley Country Club was founded by two of Des Moines' most prominent businessmen of the 1960s, E.C. "Eddie" Coppola and Hy Diamond. They shared a dream of providing a first-class country club with an inclusive atmosphere welcoming to any who wished to join. The dream of Echo Valley stood in stark contrast to the exclusionary policies of some area clubs at the time.
The land on which Echo Valley was built had been used by Coppola to raise quarter horses. Edward L. Packard of LaSalle, IL designed the 18 holes which now comprise the Vale and Creek courses and construction began in 1967. The Clubhouse was designed by James Paxon Architects, with interior designer Kenneth Melton providing the very chic interior design, with included orange shag carpets. Don't worry–the carpet has since been replaced and much of the Clubhouse was redesigned in an extensive 1994 renovation and subsequent 2007 facelift.
In an August 30, 1970 article about the Club's opening titled "Something for Everyone," The Des Moines Register observed, "It appears that nothing has been left out in Des Moines' newest addition to the country club scene, Echo Valley Country Club." We believe this remains true today.
For more information about Echo Valley Country Club, please visit: http://echovalleycc.com/